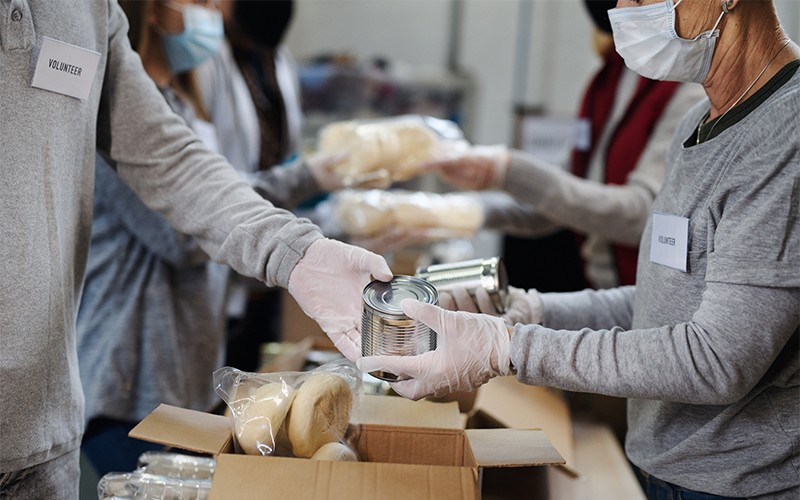 24 Sep

Clear Out Your Cabinets & Help Fight Hunger

42 million Americans face hunger every day.  Each year, 35% of the food produced in the United States is wasted.  In Wake County, 15% of our population is food insecure and 22% of children in Wake County are food insecure.  That means nearly 160,000 people in Wake County do not have consistent access to food.

Crabtree Family Moving & Storage partners with Move for Hunger, a nonprofit organization with the mission to create a sustainable way for the relocation industry to reduce food waste and fight hunger.
You can help!  Often a barrier to food donation is not knowing where to take your donation or not having the time to drop it off.  We make it easy for you by picking up your donation as we are loading your belongings and we will take care of delivering your donation to the food bank.  Donating your food is a double win- it helps you clear your cabinets and ensures that the food ends up in the hands of people in our community who need it most.
While packing for your move, set aside unopened, non-perishable food items to donate. If you have contracted for us to pack your kitchen and pantry, just let us know what you'd like to keep and what you'd like to donate.
On your move day, our team will pack your food items into a Move for Hunger box.
We deliver your Move for Hunger boxes to a food bank in Raleigh.
The food bank ensures that the food is received by local families and individuals in need.

Results speak
Move for Hunger has delivered more than 24 million pounds of food (the equivalent to 20 million meals) to food banks in the US and Canada.
Learn more about Move for Hunger.
Learn more about hunger in Wake County.