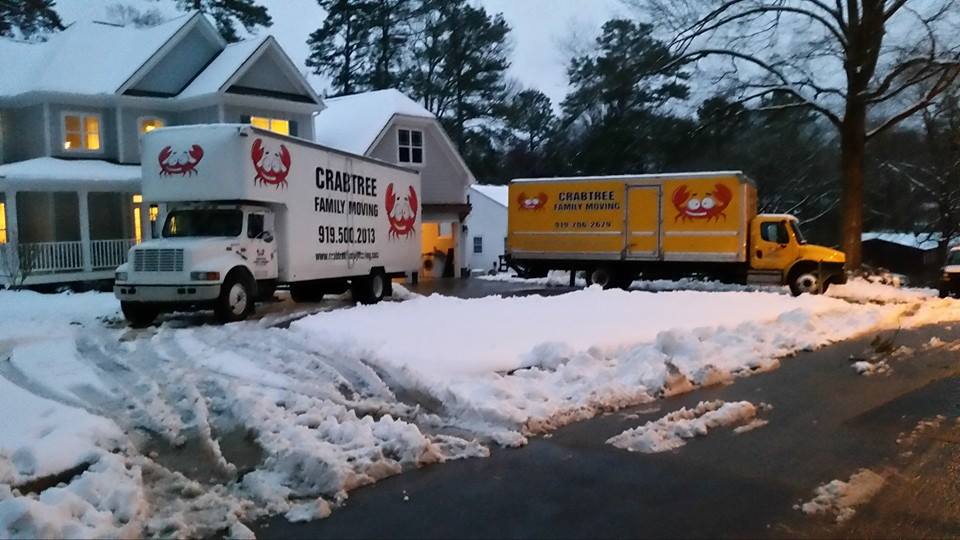 01 Apr

5 Questions to Ask Before Hiring a Moving Company
Your boxes are packed and you're ready to move. So it must be time to load up a truck and get going, right?
Not so fast!
Moving is a big job, one you shouldn't take lightly. That's why you should always hire a professional moving company to get the job done right. Not only will you have professionals taking care of the job, but they'll get it done a lot faster than you will with a caravan of your family's cars packed to the max!
Where do you start? Do you hire the first company you find?
No!
You need to do your homework and ask these five questions before hiring any moving company.
Are you licensed and insured?
While you may assume all moving companies are licensed and insured, they're not. Any moving company you want to do business with will be licensed and insured in the state they're doing business in. If you're moving out of state, make sure the company is also registered with the federal government.
Do you have referrals you can share?
If a company has a stellar reputation, they'll be more than happy to share referrals. They'll have nothing to hide and will want you to know how satisfied their customers are. You can also check online reviews. Just remember that those may not always be 100% accurate whether they're negative or positive. You can also do some investigative work of your own and ask around to see if other people have used the company you're considering and what their opinion is of their work.
Do you have experience with my specific type of move?
Not all moves solely consist of boxes and furniture being moved from one single-story home to another. Some moves are more complex and include appliances or moves to high-rise apartment buildings with narrow staircases. If that's the case, you want to ask whether the moving company has experience with the type of moving services you're going to need. Ask how they intend to handle the situations that are specific to your move. If they don't have experience in the move or are reluctant to tell you their plan, those should be red flags to move on to another company.
Is your estimate binding or non-binding?
While all moving companies will give you an estimate for your move, some companies will label their estimates binding. If the estimate is binding that means the cost will not increase from the original estimate even if the move takes longer than anticipated or if the movers run into other issues. Make sure everything is clearly laid out in the contract so you know how much time is being allotted for your move and what is included.
If the estimate is non-binding, this means the cost could change depending on a number of variables. If the move takes longer than expected or requires more manpower, then you'll end up paying more. If the move takes less time than was quoted to you, you'll pay less. These types of quotes can go either way and you won't know the result until your move is over.
Do you subcontract to other companies?
If you're using a local, small business, the chance of them subcontracting is minimal. But, many of the larger companies will subcontract jobs out to other companies. While you may have thought you were going with company "A", company "C" shows up at your door on the day of your move.
Asking this question before you sign any contract will clear up any miscommunication. If you're uncomfortable with subcontractors being used then you may need to find another company.
When you choose Crabtree Family Moving you can be sure you will be working with a company that is licensed and insured and one that has 25 years of experience with all types of moves. We use our own workers and can provide plenty of referrals from satisfied customers.
Contact Crabtree Family Moving
Call us today at 919-500-2013 or fill out our online contact form to schedule a consultation for your move. One of our team members will visit your home to go over the details of your move. This process helps us give you the best estimate possible.
Find out why so many people come to Crabtree Family Moving for all of their moving needs!